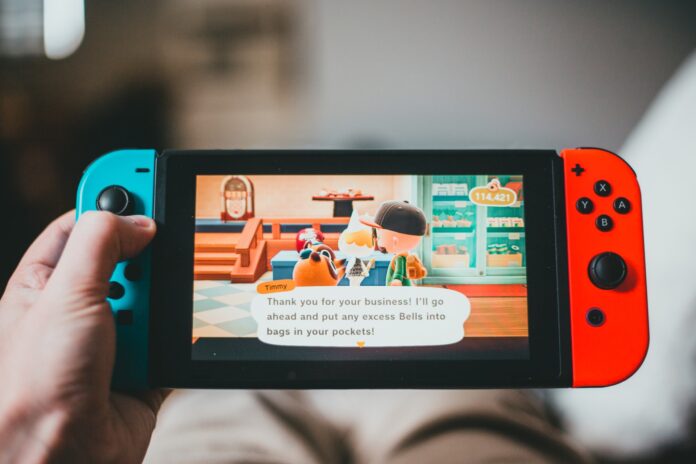 The Japanese company NINTENDO is one of the pioneers in the video games industry, well known to all gamers from ages ago, even the youngsters. Nintendo's portfolio includes home and hand-held gaming consoles as it is exactly a Switch console.
Advance Technology with Nintendo Switch
Nintendo Switch is the 7th generation of the home console which was first time presented in 2017. With the console, there are two joysticks and it can be transformed into a tablet (hand-held), or connected to the tv and used like Wii.
A Lot of Space
This kind of console gives you a lot of space to be adapted to the personal needs of each, which makes it so attractive in the marketplace. It can be also connected to 8 different consoles and make a real multiplayer competition.
High Qaulity Processor
The last generation of the Nintendo Switch console gives users a very high-quality processor and graphic card (NVIDIA Custom Tegra), long-lasting battery with 4310mAh, touch screen LCD 1280×720, and many other innovations.
Automatic Start Option
While you are at home you can connect the console to the TV and enjoy the favorite games on the big screen, at the moment when you divide the joy-cones from the console, it's starting automatically the cast mode, which means it's becoming immediately a portable console.
The games in an offer of the Nintendo are very various, and some of the old games are upgraded with better resolution, etc. Also, the newest games that you can find on the nintendo switch store are Super Mario 3D World, Among Us, Pokemon, Zelda (few generations of the game), and multiplayer games as Marvel Ultimate Alliance 3, Dragon Wuest Builders 2, Jump Rope Challenge, Clubhouse Games 51.
Final Words
It can be concluded that this kind of console offers a lot of benefits for all generations of gamers, or even non-gamers because it is a very interesting and adaptive "pocket electronic playground" of the 21st century. Other benefits are for the sure quality of the console and components that it's made of. Anyone who hasn't got a chance to have any kind of contact with this type of playing games would for sure like it, especially younger generations, and truly loyal gamers.